CELEBRATING 100 YEARS OF HISTORY & LOOKING AT THE CENTURY AHEAD
2017 marks 100 years since the birth of Kelly Field—one of the world's first military airfields.
Kelly Field initially served as the cornerstone of Kelly Air Force Base and, since 2001, it has enabled Port San Antonio to emerge as a dynamic aerospace platform that continues to provide good jobs to thousands of area workers.
Kelly Field is owned and operated by the U.S. Air Force. So, in addition to helping create good jobs at the Port, it continues a 100-year history as a defense asset for our nation.
And as the Port continues to redevelop 1,900 acres that were once Kelly Air Force Base, Kelly Field will keep being very special place to grow the region's economy.

We have a lot to be thankful for in the year ahead. We will honor the women and men who made Kelly Field possible. And we will also celebrate those who are building their futures here today and who are working to ensure that Kelly Field continues to serve future generations in the next 100 years.
CALENDAR OF EVENTS
Reach us by phone: (210) 362-7800
We will be updating this page throughout the year. Please bookmark it and check in often (or subscribe to our 100-Year Celebration bulletins by or the button above).
MARCH 30 — SAN ANTONIO AVIATION AND AEROSPACE HALL OF FAME 2017 AWARDS DINNER — The hangar of Port customer GDC Technics will be the setting for the second annual gala honoring the women and men who led efforts in building our community's aviation industry. 2017 honorees include former U.S. Sen. Kay Bailey Hutchison, in recognition of her collaboration with San Antonio leaders in transitioning the former Kelly Air Force Base into the organization that is today Port San Antonio.
---
APRIL 22 — FIESTA DE LOS NIÑOS (FREE EVENT) — Once again, we remember the littlest San Antonians—many of whom we hope will find rewarding careers alongside Kelly Field. This day-long tradition during the first weekend of Fiesta brings carnival rides, food vendors, live music and other fun activities specifically for the young and young-at-heart. Free admission and parking.
---
MAY 10 —LECTURE SERIES: KELLY'S ROOTS (FREE EVENT) — We are partnering with Air Force historian Ann Hussey to highlight the history of Kelly Field and its transformation into Kelly Air Force Base. This presentation recounts the site's history during the two world wars. We will also focus on the years following World War II — a time when Kelly Field transitioned into one of the military's most important aircraft maintenance and repair depots. As a result, thousands of civilians were hired as aircraft mechanics and support personnel—creating Kelly Air Force Base's legacy as one of the region's largest employers.
7-9 p.m.
Port San Antonio Headquarters
907 Billy Mitchell Boulevard | View map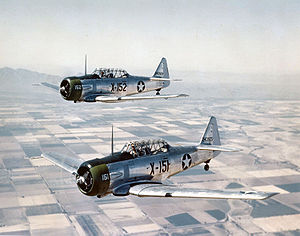 ---
MAY 13 — KELLY'S HEROES 5K FAMILY WALK / RUN (FREE EVENT) — We are partnering with District 4 Councilman Rey Saldaña and the San Antonio Sports Foundation for our annual 5K run event. This is a free event and first 2,000 participants get a free t-shirt. We are strongly encouraging former Kelly workers, those currently employed at the Port and their families to participate.
---
MAY 27 — A REUNION FOR FORMER KELLY AFB EMPLOYEES —The Port will hold a special event to honor the women and men who worked at the former base. A reunion for Kelly employees will take at Floore's Country Store in Helotes, Texas—just north of San Antonio. $15 tickets include dinner, drink, dancing!
5-11 p.m.
Floore's Country Store
14492 Old Bandera Rd, Helotes, TX 78023 | View Map
MORE EVENT INFORMATION

---
AUGUST 24 — LECTURE SERIES: UP IN THE AIR (FREE EVENT) — The second lecture event focuses on the array of aircraft that Kelly Field has supported over the years—from the Jenny to today's most sophisticated flying machines. Air Force historians Gary Boyd and Ann Hussey will lead the presentation and discussion and will be joined by aerospace experts who will also talk about the next generation of machines as humankind enters its second century of flight.
7-9 p.m.
Port San Antonio Headquarters
907 Billy Mitchell Boulevard | View map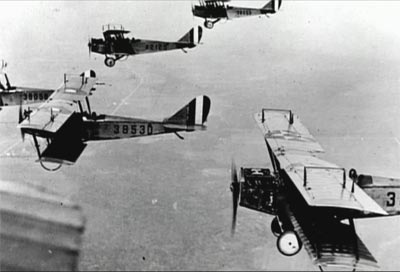 ---
SEPTEMBER 16 —LECTURE SERIES AND TOUR: THE ROAD AHEAD (FREE EVENT)— We will end our lecture series with and overview of the Port's work today as it grows as a platform for aerospace, cybersecurity, advanced manufacturing and global logistics. This event, which takes place on a Saturday morning, will include a free breakfast. A guided bus tour of the property will follow. To ensure space availability on the bus, participants need to confirm their attendance in advance by calling 362-7800.
9-11 a.m.
Port San Antonio Headquarters
907 Billy Mitchell Boulevard | View map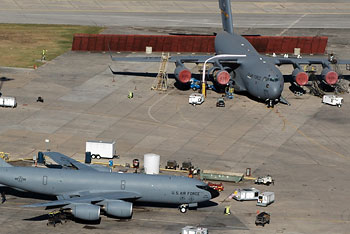 ---
SEPTEMBER 22 —
2017 STATE OF THE PORT—Each fall, we partner with the West San Antonio Chamber of Commerce to provide an overview of the milestones that the Port, our customers and partners reached in the past year. The 2017 luncheon event will recap not only the last 12 months, but the century that preceded us and how that momentum continues to drive our work moving forward.
---
---
Voices from those who are part of the history, present and future Kelly.
10/18/2017: THE HISTORY KEEPERS OF KELLY FIELD—It takes special dedication and tireless work to capture 100 years of history of an icon of military aviation.
---
9/6/2017: KELLY: A LOVE STORY—For decades, Kelly Air Force Base was central to the lives of countless San Antonians. Generations of civilians from throughout the region found lifelong careers at the former base. It was a foundation that allowed them to raise families and build their futures.
---
4/3/2017: ACROSS GENERATIONS—After serving in World War II, where he earned a Purple Heart, Joe Glawson returned to his job at Kelly. During a 35-year career he rose from apprentice to leading hundreds of team members supporting B-52's and other important aviation platforms.
---
2/6/2017: ACROSS GENERATIONS—David Marquez' parents met when each was employed at Kelly. He followed in their footsteps years later by working in one of the machine shops and as a computer network support administrator at the base.
---
1/18/2017: Juan Solis is a leader who helped oversee the initial redevelopment vision for the former base—a place where his own father and others in his family had worked.
---
1/9/2017: ACROSS TWO ERAS — Rosalie began her career at Kelly as a stenographer. She's also among the pioneers who's helping redevelop the former base.